Nash Family Jackson Amphitheater 2023 SEASON PASS
June 2 @ 12:00 AM

-

September 2 @ 11:59 PM

$90.00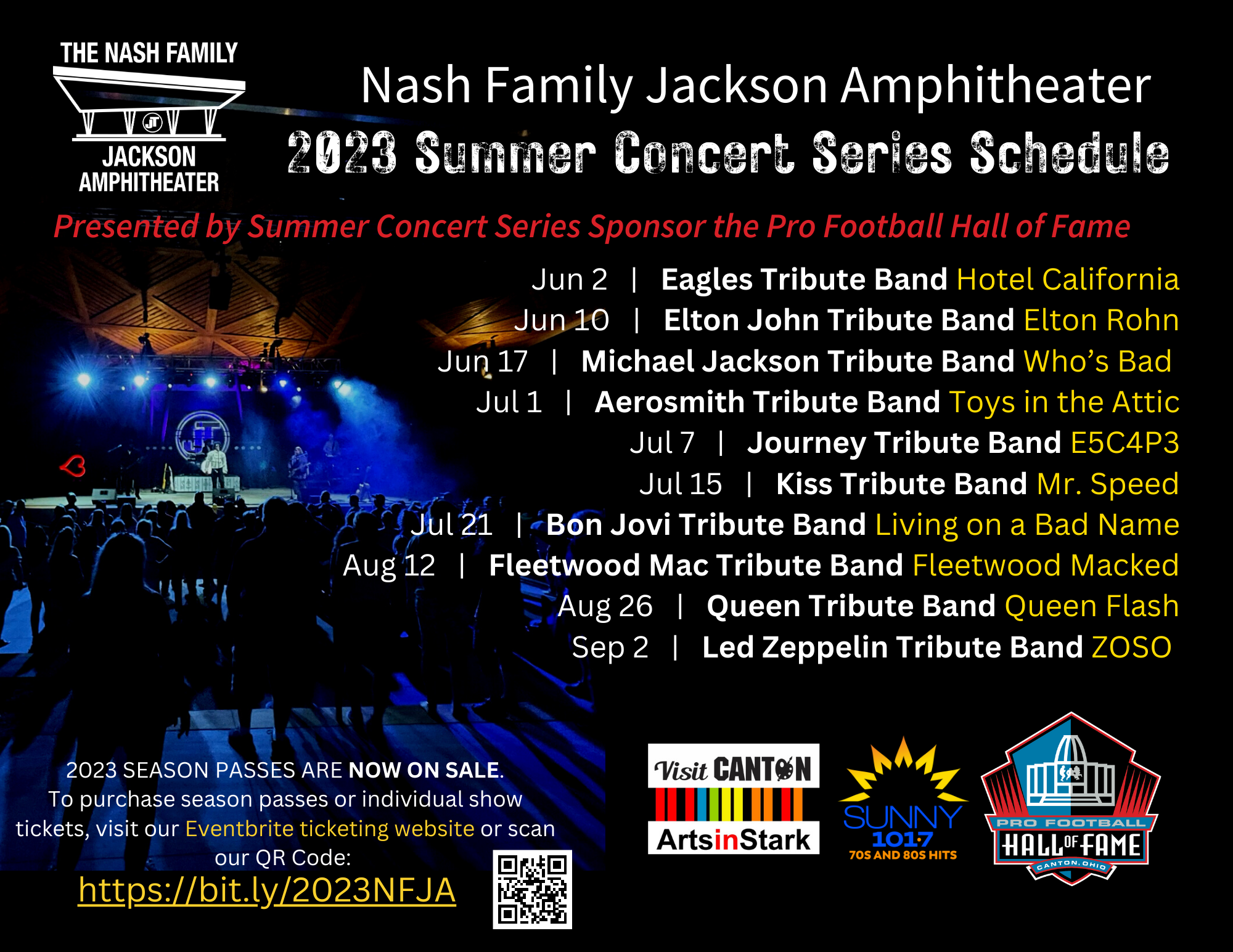 The 2023 Nash Family Jackson Amphitheater Season Pass – Ten concerts for the price of nine! Season pass tickets are non-refundable.
The Nash Family Jackson Amphitheater Summer Concert Series is presented by the Pro Football Hall of Fame. The 2023 Season Pass is good for entrance into these ticketed shows:
Fri 6/2 Eagles Tribute Band Hotel California
Sat 6/10 Elton John Tribute Band Elton Rohn
Sat 6/17 Michael Jackson Tribute Band Who's Bad
Sat 7/1 Aerosmith Tribute Band Toys in the Attic
Fri 7/7 Journey Tribute Band E5C4P3
Sat 7/15 Kiss Tribute Band Mr. Speed
Fri 7/21 Bon Jovi Tribute Band Living on a Bad Name
Sat 8/12 Fleetwood Mac Tribute Band Fleetwood Macked
Sat 8/26 Queen Tribute Band Queen Flash
Sat 9/2 Led Zeppelin Tribute Band ZOSO
*Tickets for each concert will be issued to the ticketholder at a later date. Season pass and season pass tickets are non-refundable.